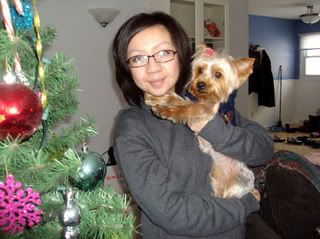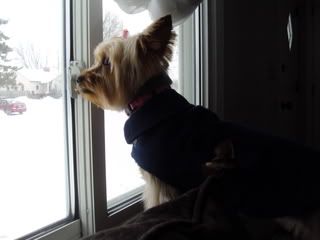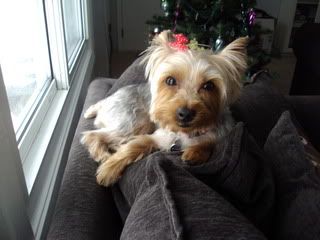 This morning Hazel, my doghter (dog+daughter), got her hair cut. $44! That's more than what I spend on myself! She looks much skinnier without all that tangled up hair. She
HATES
the comb. We were there for a little bit to watch how she reacts with other people and dogs. She was awesome.
Now, here's a little history on Hazel. She hates other dogs. HATES them. We've tried to socialize her with other dogs, but NOPE she's the BOSS!
But when she was in the store after we picked her up, she was awesome. She didn't even growl at other dogs walking by her. Interesting. Perhaps she's too sheltered at home. It's usually just the 3 of us. Or is it that we left her in a strange place and she was so scared? I don't know? If you have a dog (s), what are your stories/thoughts?